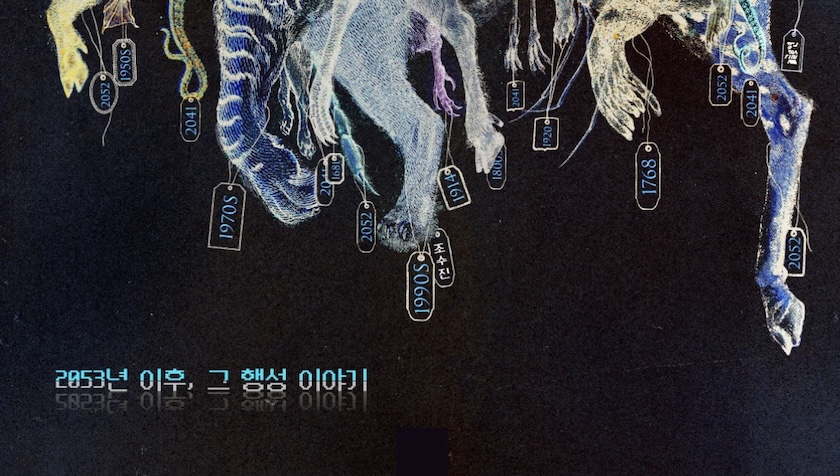 ---
Title

Post 2053, Tales from that planet

Author

Soojin Cho

Illustrator

Soojin Cho

Pages

34

Date

JUL. 20, 2023

Size

355×201㎜

ISBN

9788992704700
---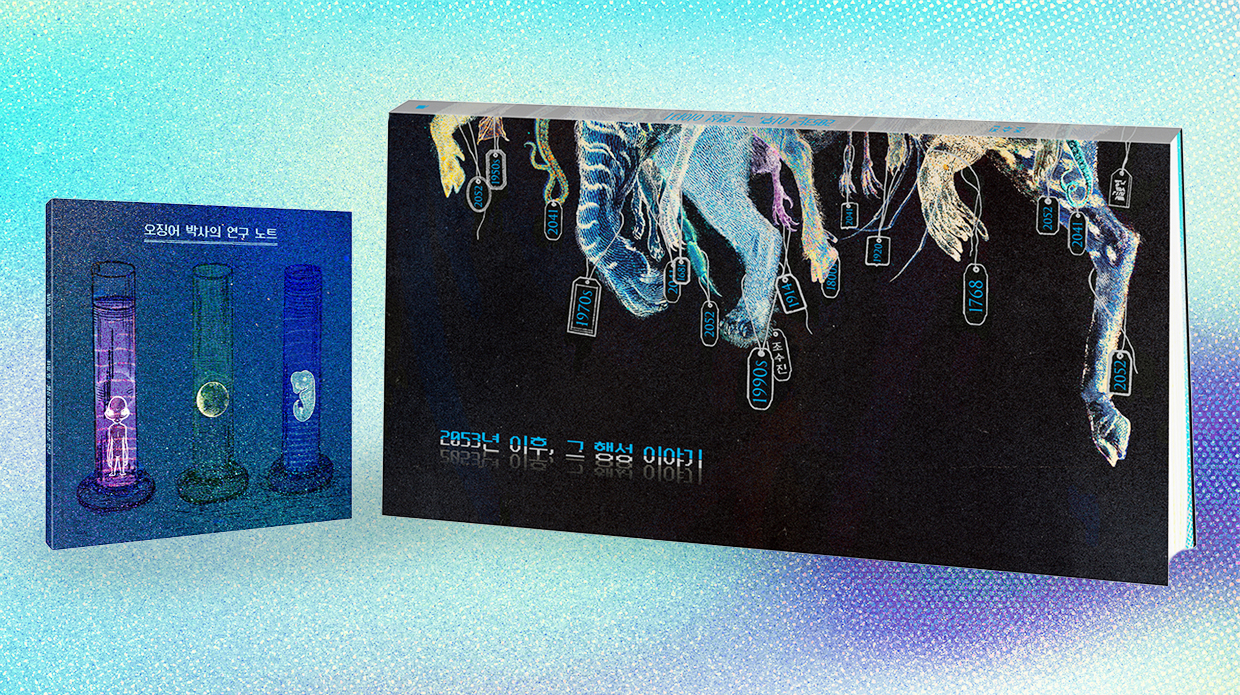 A scrolling fold-out book with a simultaneous display of both the exterior and interior of the Cosmovilla and illustrations of extinct animals that glow in the darkness.
2053.12.30, 16:23, by the decision of the Cosmic Peace Corps, humanity was held accountable for the destruction of earth exterminated within 13 seconds. As the earth recovered, Dr. Squid from the 3rd solar system, planet KOI-7711 was tasked with the restoration of earth and research into new species: "Cosmovilla" is that research laboratory.
"Cosmovilla" is twofold: it is a description of the life of the inhabitants from their perspective, but in the dark it is also a vivid depiction of the history of extinction. The accompanying "research notes" detail the analysis and research progress done by Dr. Squid and provide a more in depth understanding of the piece.